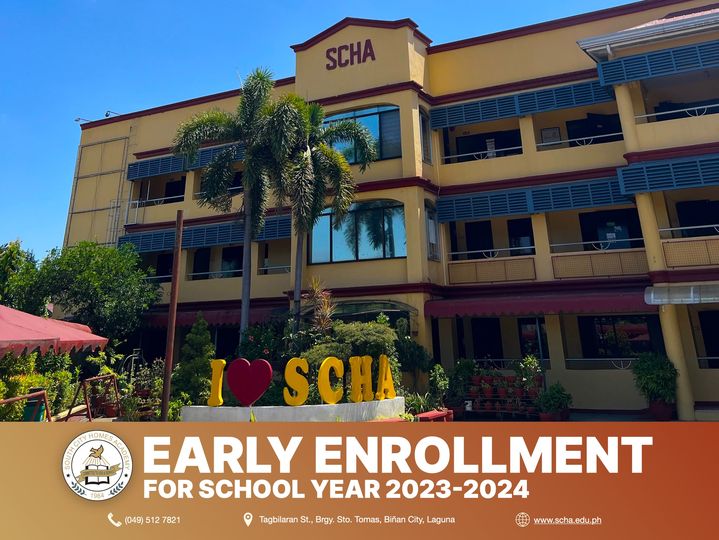 Early Enrollment for School Year 2023-2024 Ongoing!
As the current school year, 2022-2023, draws to a close, South City Homes Academy is thrilled to announce the opening of early admission for the upcoming academic year 2023-2024. This early admission period will run from June 5 to 30, 2023, giving you the opportunity to secure your spot in our esteemed institution.
The school offers the following K-12 programs for the incoming school year:
Kindergarten 1 and 2
Elementary Level (Grades 1 to 6)
Junior High School Level (Grades 7 to 10)
Senior High School Programs (Grades 11 and 12)

Academic Track

Accountancy, Business and Management (ABM)
Humanities and Social Sciences (HUMSS)
Science, Technology, Engineering, Mathematics (STEM)

Arts and Design Track
Technical-Vocational and Livelihood Track

Home Economics (HE)
Industrial Arts (IA)
Please note that our school offices will be closed for transactions and on-site visits from July 1 to 9, as we observe our vacation period. However, we will be back in full swing on July 10 to assist you with the enrollment process.
What are you waiting for? Seize the opportunity to become a SCHAian for the incoming school year 2023-2024!
Should you have any inquiries regarding the admission procedure, school fees, or available learning materials, please feel free to message us via our official Facebook page: SCHA Courier Official. You can also reach us by phone at (049) 512 7821, or visit our campus at Tagbilaran St., South City Homes Subdivision, Brgy. Sto. Tomas, Biñan City, Laguna. Our office hours are Monday to Friday, from 8:00 AM to 4:00 PM.
We look forward to welcoming you into our SCHA family, where your future awaits!
Best regards,
South City Homes Academy