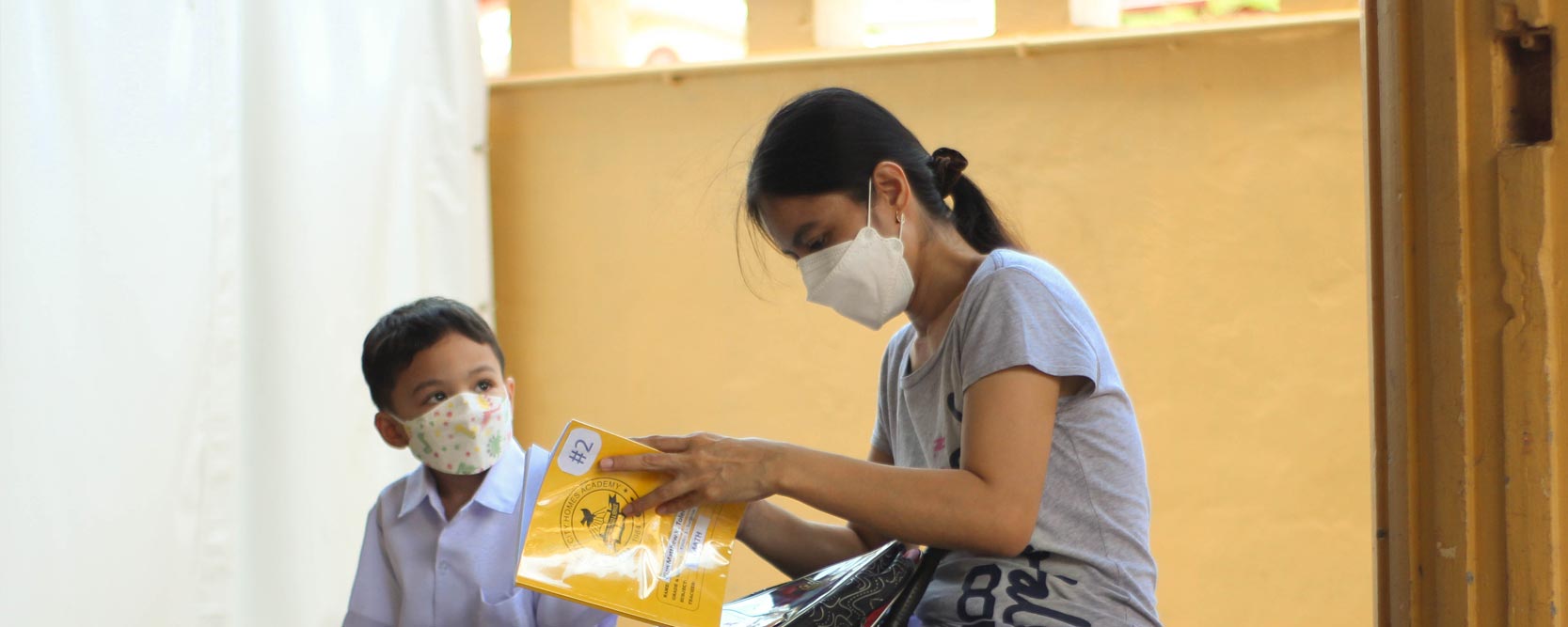 Admissions
South City Homes Academy is open to everyone, regardless of their background, belief, or economic status.
Preschool (Kinder 1 & 2)

Elementary Level (Grade 1 to 6)

Junior High School (Grade 7 to 10)

Senior High School (Grade 11 to 12)
Admission Requirements
138 (Progress Report Card)
Preschool
Original Copy of Birth Certificates (PSA/NSO)
Elementary and High School
F138 (Progress Report Card) from previous school
Original Copy of Birth Certificate (PSA/NSO)
F137 (Permanent Records)
ESC Certificate from previously attended ESC-accredited school [for Junior and Senior High Transferees who are ESC Grantees]

ESC Voucher Program Eligibility
From Public School
For incoming Grade 7 students from public schools, there is no need to apply for the ESC voucher program as eligibility is granted already.
From Private School
For incoming Grade 7 students from private schools, kindly enroll as early as possible for there are only limited slots provided in the ESC voucher program. It follows a first come, first served basis.
For recipients who do not need to apply
Grade 10 completers in DepED public schools
Grade 10 completers in SUCs and LUCs
Grade 10 completers who are ESC grantees
For voucher applicants
Non-ESC grantee Grade 10 completers from private schools
Learners who took/will take the ALS A&E Test in the current school year
Learners who took /will take the PEPTin the current school year
Enrollment Procedures
Follow the school safety protocol upon entering the school ground.
Seek assistance for filing out contact tracing form at the entrance desk.
Head to the school's registration desk to fill out a printed registration form and settle school fees.
Submit available admission credentials to the school registrar's desk.
Maintain and observe school and safety protocol as you exit the school ground.
Visit South City Homes Academy's official Facebook page, SCHA Courier Official.
Complete the online registration form via Google Form as linked in the Facebook page. Fill out with the necessary information of the student.
Settle school fees via Asia United Bank (AUB) and select 'Pay Bills' for South City Homes Academy, or Bank of the Philippine Islands (BPI) and deposit your payment via CA#2641-0026-64.
Send the copy of deposit/payment slip to the school registrar's email address, [email protected], noting a scheduled drop-off of admission credentials.
Wait for a confirmation email/response. Once received, the student is officially enrolled for the school year.